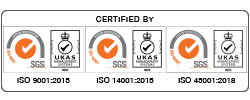 2021 GDLN Blended Learning Program: Korea's responses to educational challenges in COVID-19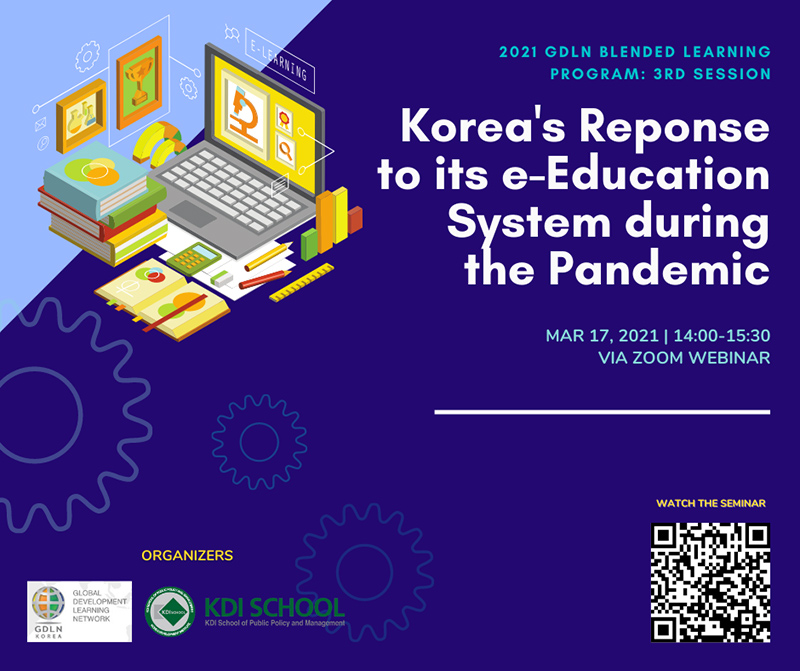 CU-GDLN presents the summary of 2021 GDLN Blended Learning Program 3rd session organized by KDIS (GDLN Korea) and lectured by Dr. Sang-Hyun Jang, Director of Higher Education amd Academic Research International Cooperation Department of KERIS.
The seminar session focused on Korea's online education during the pandemic that demonstrates the country's potential in digital transformation in education. Shared Korea's experiences in planning for school closure with planned opening of e-Education after the closure. Presented the recent employed learning platforms supporting primary to secondary education (K-12) and higher education that are set to public access learning materials and courses through public online platforms and TV/radio broadcast system. Provided insights in systematic preparation for online classes consisting of public infrastructure, remote technical supports and capacity building for teachers, and education system revision fully employing online and offline classes (hybrid or blended classes) including practices and guidelines for school online class operation. Dissected the empirical practice of online classes in Korea's K-12 education both in details to operational aspects and performances through the results accumulated through various online learning platforms. Reflected the three key challenges that all stakeholders in the education system had experienced with descriptive resolutions for each issue.
updated by Siriporn Khamyard
views 1034